Important News About Adobe Illustrator CC 2018 and Hot Door CADtools
Today Adobe announced Illustrator CC 2018. When upgrading to Illustrator CC 2018 with CADtools, an upgrade to CADtools 11 is required. Here are the four upgrade paths to consider:
Upgrade both CADtools and Illustrator. CADtools 11 for Illustrator CC 2018 is available immediately.

Upgrade CADtools, but not Illustrator. CADtools 11 works with Illustrator CS6 through CC 2018.

Upgrade Illustrator, but not CADtools. If you choose this path, then CADtools will not work in Illustrator CC 2018.

Upgrade neither CADtools nor Illustrator. CADtools will continue to work in your current version of Illustrator.
Discover the power of details with Hot Door CADtools 11 for Adobe Illustrator CS6 to CC 2017! CADtools tackles any design task with spectacular simplicity and precision inside Adobe's familiar drawing application. Check out some of our latest additions:
NEW: Span dimension tools, tag labels, and boxed dimension text styles polish UX design
NEW: Detail tool generates close-up views, grid tools serve up styles, and live chat offers instant tech support
NEW: Constrained nudge moves art in increments less than a point, CADtimesheet automatically tracks billable time, and the "New CADdocument" menu sets up CAD projects with one dialog

Hundreds of live customizable symbols are now automatically installed for drag-and-drop professional design

Celebrating its 20th year, CADtools now includes 13 panels and 92 drawing, editing, dimensioning, construction, and labeling tools. The full version of CADtools for Mac or Windows is $379, and the upgrade from CADtools 8, 9, or 10 is $229. A free trial version and online tutorials are available at hotdoor.com.
Please note the previous version CADtools 10 will not be updated for future versions of Adobe Illustrator. A free compatibility update for CADtools 11 will be available upon release of the next version of Adobe Illustrator.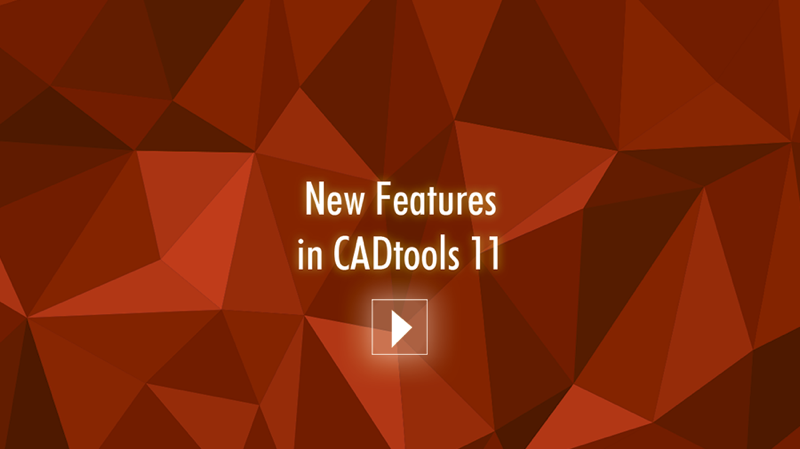 We promise you'll like it! All products come with a 90-day money-back satisfaction guarantee.
Call us for free friendly technical support from the West and East Coast: 1.888.236.9540 or email knock@hotdoor.com. Visit www.hotdoor.com for more details.